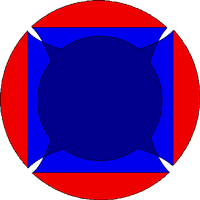 Neutron
BUBBLES THEORY
(Keywords: THEORY OF EVERYTHING, GEONS, Q-BALLS,
GEOMETRODYNAMICS, SPINNING STATIC SOLITONS, SKYRMIONS)

(1989-2011)

Benoît PRIEUR
Ecole Normale Supérieure, Paris
Dr en Médecine, Dr ès Sciences
(Président de la Société Philomathique de Paris)
| | |
| --- | --- |
| | |
| Texte intégral | Abstract |

Cette théorie est dédiée à la mémoire du physicien Louis de BROGLIE et à celle du chimiste Pierre POTIER et rend hommage à tous les chercheurs qui ont choisi de s'affranchir des dogmes ...
----
"L'histoire des Sciences montre que les progrès de la Science ont constamment été entravés par l'influence tyrannique de certaines conceptions que l'on avait fini par considérer comme des dogmes. Pour cette raison, il convient de soumettre périodiquement à un examen très approfondi les principes que l'on a fini par admettre sans plus les discuter."

Louis de BROGLIE
------
Good tests kill flawed theories; we remain alive to guess again...
In so far as a scientific statement speaks about reality, it must be falsifiable;
and so far as it is not falsifiable, it does not speak about reality.
No rational argument will have a rational effect on
a man who does not want to adopt a rational attitude.
Science may be described as the art of systematic over-simplification.
It is impossible to speak in such a way that you cannot be misunderstood.
Whenever a theory appears to you as the only possible one, take this as a sign that
you have neither understood the theory nor the problem which it was intended to solve.
Karl POPPER